Paul Resnick selected for inaugural Executive Board of Wallace House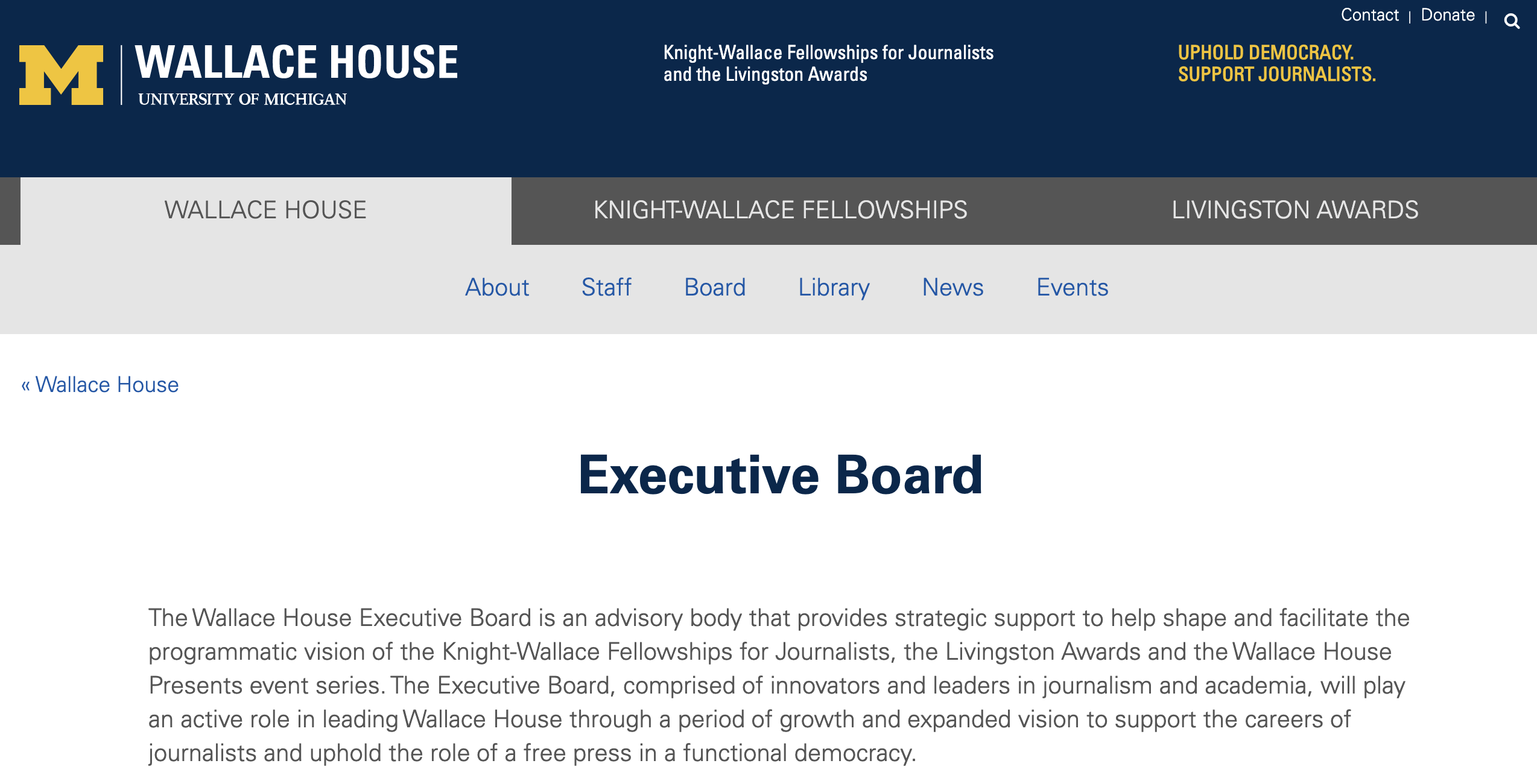 Wallace House at the University of Michigan has announced the formation of its inaugural Executive Board, which will include Paul Resnick.
Wallace House is committed to fostering excellence in journalism. It is the home to programs that recognize, sustain, and elevate the careers of journalists to address the challenges of journalism today, foster civic engagement, and uphold the role of a free press in a democratic society.
The Executive Board will provide strategic support for Wallace House's existing programs and guidance in developing new initiatives. It will advise the Knight-Wallace Fellowships for Journalists, the Livingston Awards, and the Wallace House Presents event series. Composed of acclaimed journalists and accomplished University of Michigan faculty, the board will play an active role in leading the organization through a period of growth and expanded vision.