Pennsylvania gubernatorial nominee courting voters on Gab pushes the GOP further right, experts say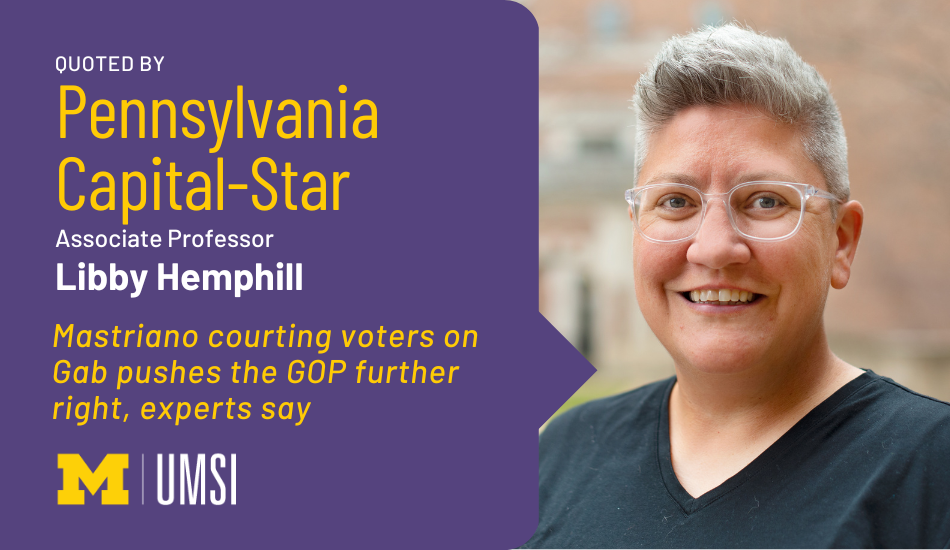 Libby Hemphill tells the Pennsylvania Capital-Star that the Pennsylvania Republican gubernatorial nominee's use of the far-right social media platform Gab is pushing the Republican party further to the right.
Hemphill explains that Gab emerged as a refuge for hate speech after mainstream platforms like Facebook and Twitter took steps to moderate and remove racist and bigoted content.
The Capital-Star reports that nominee Doug Mastriano paid $5,000 to Gab.com for campaign consulting. "When a mainstream politician says, 'I want to reach hate groups where they meet,' that's scary to us," Hemphill said.
She said that it remains to be seen how voters will react to Mastriano's association with Gab, noting that it could motivate voters for or against him. But either way, "for a statewide office, it's a risky move," she said.
"Even if this doesn't work in 2022, if it moves the window of what is acceptable to include engaging with white supremacists," Hemphill said. "That is a significant push for the Republican party."
Read the article from the Pennsylvania Capital-Star
Read the announcement from the U-M School of Information