Washington Post: Facebook bans hate speech but still makes money from white supremacists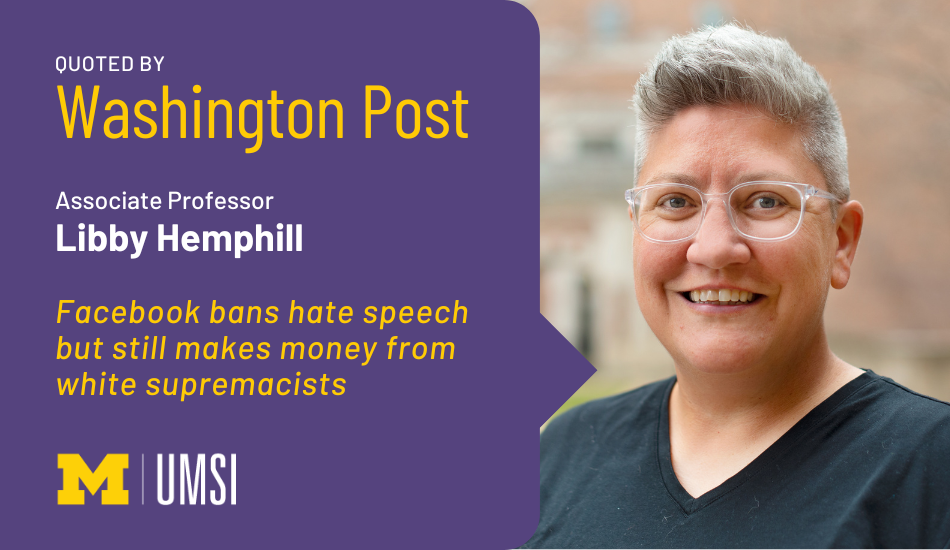 The Washington Post reports that despite Facebook's long-time ban on white nationalism, the platform still hosts 119 Facebook pages and 20 Facebook groups associated with white supremacy organizations. Libby Hemphill said these groups have changed their approach to keep pages up.
"The people who are creating this content have become very tech savvy, so they are aware of the loopholes that exist and they're using it to keep posting content," said Hemphill. "Platforms are often just playing catch-up."
More than 40% of searches for white supremacy organizations also presented users with an advertisement — meaning, Facebook continues to make money from hate groups' pages.
Read the article from The Washington Post
Read the announcement from the U-M School of Information